Become a Self-Shooting PD – The skills needed to succeed
Navigate the UK industry in the multi-skilled role of PD
Date & Time: 6 December 2022, 2:00pm
Venue: Room C
Moderator: Andrea Corbett - Head of Career Development and Skills, Directors UK
Speakers:
Nic Guttridge - Story Consultant/Executive Producer
JIJO - Self-shooting PD (factual) & Writer/Director (narrative)
Rebecca Murden - Producer
Annika Hagemann - Filmmaker/Producer
The session will examine the role of the Self-shooting PD in Unscripted television. We'll discuss this vital creative role with 3 participants who have just completed Become a Self-Shooting PD – a course led by Nic Guttridge at The Story Consultant, DV Talent and Directors UK, funded via the new Unscripted TV Skills Fund managed by Screen Skills. We will discuss how the role has changed, and what all self-shooting PDs need to know to bring great stories to the screen. Learning to navigate the UK industry in this multi-skilled role will also be on the agenda as the new PDs, from different regions of the UK, plan their careers going forward.
In association with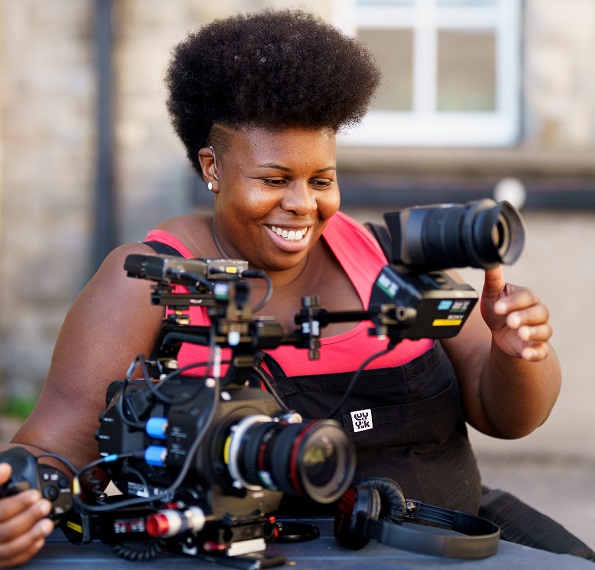 To attend this session and many other opportunities at FOCUS 2022, REGISTER for a FREE delegate badge.
Visit our PROGRAMME PAGE for updates on the FOCUS 2022 conference.