Come and meet Film in Cyprus at FOCUS 2022
Film in Cyprus will be hosting two sessions at this year's FOCUS event held on 6 and 7 December 2022. Firstly they will lead a presentation about filming in the region, all you need to know about the incentives and how to navigate the range of locations on offer. The presentation will be followed by a happy hour at their stand held afterwards. On the second day, Film in Cyprus will sponsor the David Reviews panel followed by a networking reception in a private lounge. Cyprus introduced a package of incentives encouraging international producers to choose Cyprus as their next film destination. In specific, production companies that opt to film in Cyprus will be able to choose between cash rebate or tax credit up to 40% and can also benefit from tax discounts on investments made on equipment and infrastructure, and VAT returns on expenditure in scope.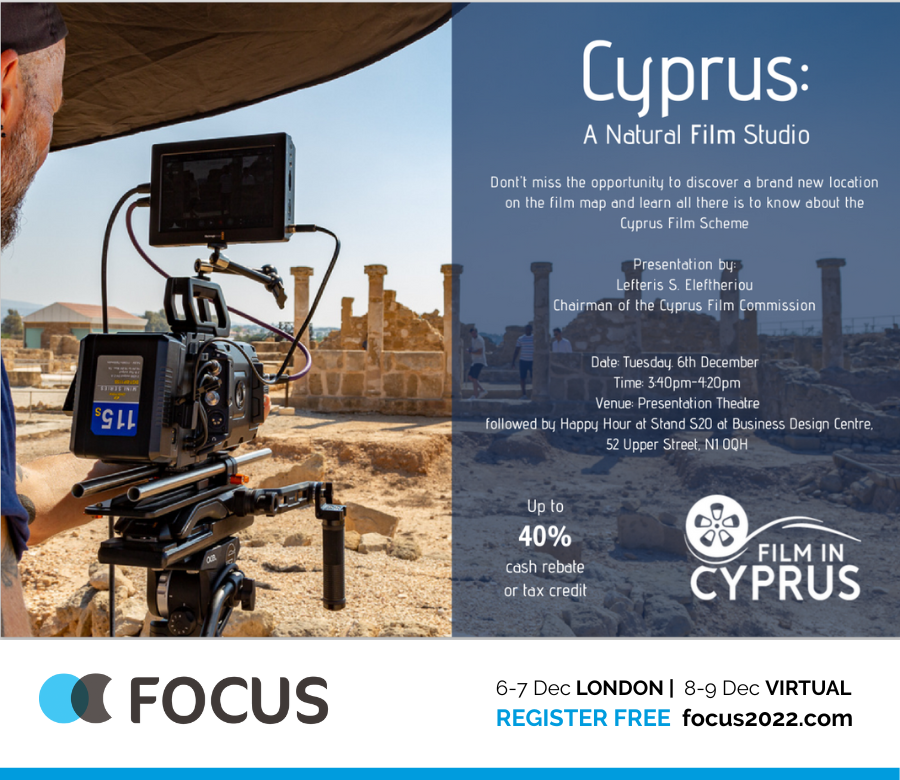 Qualifying production categories include, amongst others, feature Films (including animation), television Series or mini-series, documentaries for Theatrical or Television release, animation (digital or analogue), television research programs and natural history. Say hello to Film in Cyprus at FOCUS 2022: The Meeting Place for International Production where attendees are given the opportunity to connect with potential partners from every continent. This year's event will return to the Business Design Centre from 6-7 December and online 8-9 December. Register HERE for a FREE delegate badge.