FOCUS IS BACK WITH FULL LIVE EVENT IN DECEMBER 2022
FREE REGISTRATION NOW OPEN FOR CREATIVE SCREEN PROFESSIONALS
FOCUS, The Meeting Place for International Production, will return in December 2022 for its eighth edition.
The 2-day live event returns to the Business Design Centre London on 6/7 December, offering a packed programme of meetings, networking and conference sessions. FOCUS Virtual will run 8/9 December enabling delegates from across the globe to participate both in person and online.
FOCUS is only UK trade event where attendees can meet with content makers and facilitators from over 100 countries, attracting thousands of professionals from across the creative screen industries – including film, TV, advertising, animation and games. The event offers filming solutions, potential partners and production intelligence for all types of project and all levels of budget, from pre through to post-production.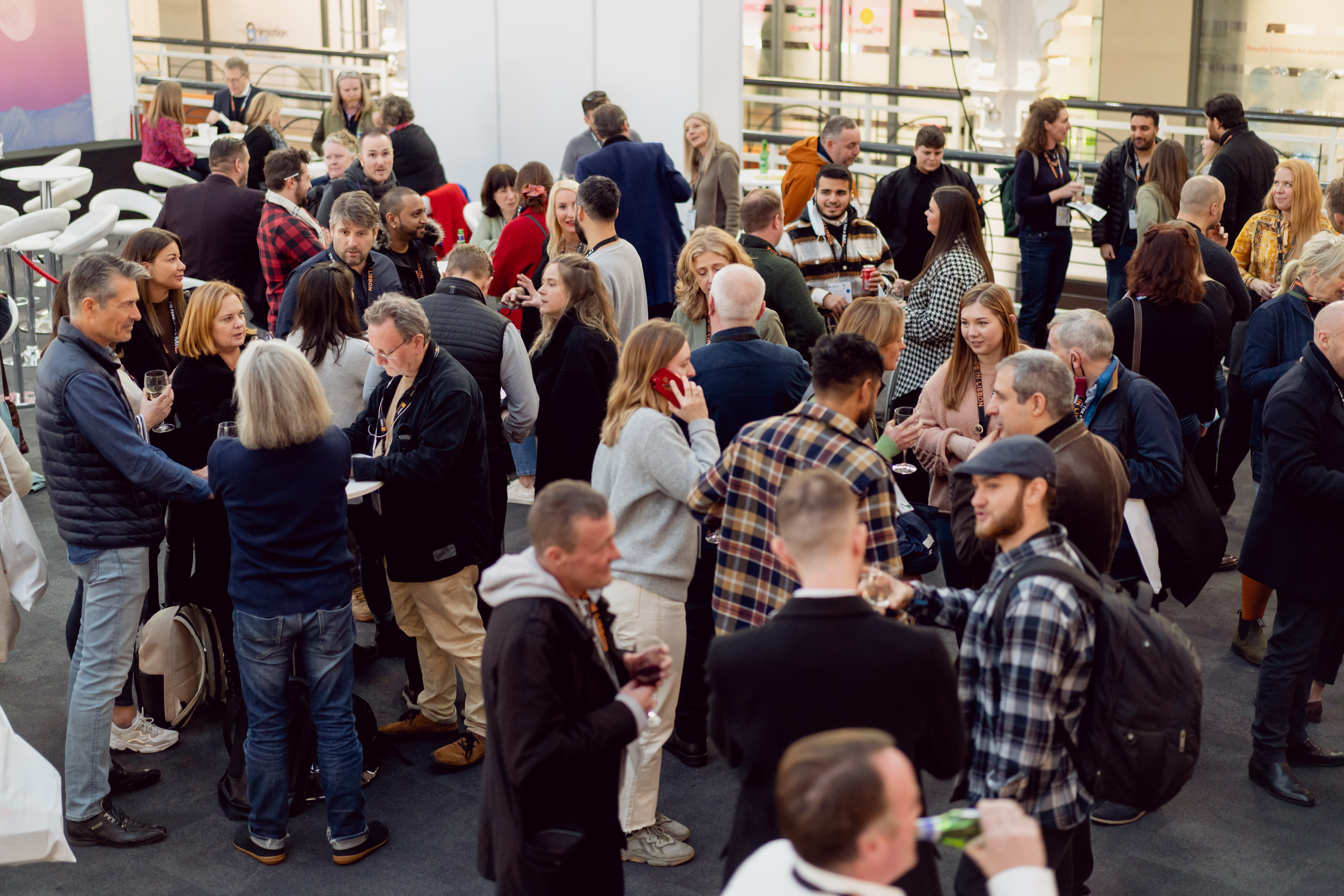 On the show floor participants can meet with over 200 exhibitors – including film commissions, agencies, locations providers and production services - from the UK and every continent. Participants can discover millions of dollars of filming incentives and get the most up to date advice on the current filming situation around the world.
The FOCUS Digital Platform extends the event experience with AI-powered matchmaking, the opportunity to make connections and schedule meetings and take part in FOCUS Virtual on 8/9 December.
Professionals in the creative screen industries are invited to apply for a FREE Delegate Badge giving a host of benefits including.
Entry to the FOCUS 2022 show at the Business Design Centre London on 6/7 December.
Over 60 live conference sessions and exhibitor presentations with 150+ expert speakers.
In-person networking opportunities, including happy hours and special events.
Advance access to the FOCUS 2022 Digital Platform to make connections & pre-schedule meetings
FOCUS Virtual on 8/9 December extending the experience with online meetings and speed networking.
FOCUS 2022 CONFERENCE PROGRAMME
FOCUS delegates can attend an array of programme sessions – keynotes, panel discussions, workshops and presentations – at the Business Design Centre London.
To make sure that it is completely relevant to the industry, the FOCUS conference programme is developed in consultation with a Content Advisory Board featuring representatives from leading industry bodies, including Pact, The Production Guild, BFI, BFC, UK Screen Alliance, ScreenSkills, Directors UK, Advertising Producers Association and Games London.
The conference is presented in association with media partner Variety.
With so many panels and discussions running during the event, FOCUS offers the opportunity for delegates to catch up with On Demand access to the full conference after the show. Delegates can purchase a digital conference pass after registering for their delegate badge.
Jean-Frederic Garcia, FOCUS Managing Director, said, "For FOCUS 2022 we are planning an ambitious live event, with lots of new features. In addition, the FOCUS digital platform, which has enabled us to greatly extend the reach of FOCUS over the past two years, will continue to take networking to the next level.
In these very fast-changing times for the creative industries, FOCUS provides a crucial space to catch up with trends, connect with old and new industry friends and access the right information to help projects move forward."
Professionals from the creative screen industries can register for a FREE delegate badge at FOCUS2022.com
For further information:
Kate Hughes, Director of Marketing & Communications kate@tlgfocus.com
Website > FOCUS2022.com
Twitter > twitter.com/tlgfocus
Facebook > facebook.com/tlgfocus
Instagram > instagram.com/tlgfocus
Hashtags > #FOCUS2022 #FOCUSLondon
About FOCUS
Embracing the increasing convergence of all audio-visual disciplines, FOCUS offers attendees valuable contacts, a packed session programme, facilitated meetings and networking receptions. The live event is held at the Business Design Centre in London and the digital platform offers AI matchmaking and pre-event meeting scheduling.
FOCUS is produced by the team behind The Location Guide, whose brands include the makers & shakers Awards, makers Magazine and the online portal thelocationguide.com.