Global post-production: The allure of the UK as a world-class hub for post & VFX
Changing landscape of the UK's post-production and VFX industry
Date & Time: 6 December 2022, 3:00pm
Venue: Room D
Moderator: Neil Hatton - CEO, UK Screen Alliance
Speakers:
Nigel Bennett - CEO, Molinare/Co-founder & Chairman, Pip Studios
Chris Burn - Global SVP Production Operations, MPC
Rachael Penfold - Director/EP, One Of Us
The UK's post-production and VFX industry bounced back quickly from the dark days of the pandemic. But the landscape has changed. Remote working makes cross-border collaboration easier although not without its issues, and a round of mergers, acquisitions and de-mergers in the sector have bought new investment to the sector and the emergence of new global post-production players in London. This session will look at the allure of the UK as a world-class centre of excellence for post and VFX and how it can maintain and grow its leading position through challenging times.
In association with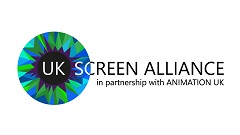 To attend this session and many other opportunities at FOCUS 2022, REGISTER for a FREE delegate badge.
Visit our PROGRAMME PAGE for updates on the FOCUS 2022 conference.