A Guide to Immigration for the UK film and TV industry
An overview of temporary visas and sponsorship on UK-based productions
Date & Time: 7 December 2022, 12:30pm
Venue: Room B
Host: Samantha Perahia MBE - Head of Production UK, British Film Commission
Speaker: Victoria Stone - Founder/MD, Cosmopolitan Production Services
The UK has a well-established and pragmatic approach to visas and Immigration that prioritises access to the UK's world-class crew and cast whilst allowing the creative freedom to work with key international talent and to address temporary skills gaps. Samantha Perahia MBE, Head of Production UK, British Film Commission and Victoria Stone, MD and Founder, Cosmopolitan Production Services provide an overview of temporary visas and sponsorship for international cast and crew on UK-based productions.
In association with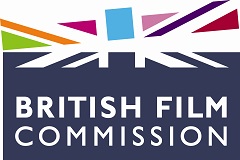 To attend this session and many other opportunities at FOCUS 2022, REGISTER for a FREE delegate badge.
Visit our PROGRAMME PAGE for updates on the FOCUS 2022 conference.